Workshop 2019
Updates via e-mail
If you would like to stay tuned about all important workshop deadlines and news, subscribe to our Updates via e-mail. Visit us again soon!
Call for Papers 2019
To present a paper at the workshop, upload an abstract of maximum 3,000 characters (free style) between 11 February and 11 May 2019 to our online registration platform.
Final papers must then be submitted online until 31 August 2019.
As the conference language is English, all abstracts have to be written in English.
All participants are responsible for paying their own travel and hotel expenses.

>>> PLEASE NOTE THAT SPEAKERS WILL PAY A REDUCED WORKSHOP FEE! <<<
Sponsorship Options
You are interested in supporting the Workshop 2019 as sponsor? Contact us!
Your Benefits as Sponsor
Meet your Future Employees & Partners:
• Find highly qualified students & professionals among participants
• Network with potential candidates at your company roundtable
• Display your job announcements in our workshop material & on rollups
• Meet potential partners for new projects
Professional Training for your Team:
• Train your employees on specific topics about the integration of RE
• Share & receive fresh ideas about current issues
• Find solutions for your ongoing projects in industry & academia
• Have serious discussions with worldwide experts
Your Contacts
Ph.D. Thomas Ackermann
CEO Energynautics & Main Organizer
info@solarintegrationworkshop.org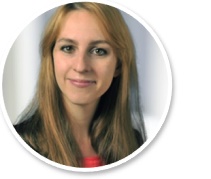 Katharina Fischer
Events
k.fischer@energynautics.com